Charlotte Metropolitan Area
Responds to COVID-19
food is paramount


Charlotte Metropolitan Area
Responds to COVID-19
Charlotte Metropolitan Area
Responds to COVID-19
we need a strong system to keep food
moving from farmers to your table
Charlotte Metropolitan Area
Responds to COVID-19
COVID-19 Food Strategy
COVID-19 Food Strategy
SAVE YOUR LOCAL FARMS, AND YOUR FOOD...
COVID-19 Food Strategy
Each of us is facing a challenging time with COVID-19. What this means for each of us is different. But one major concern for all is
COVID-19 has created very serious challenges for our local food economy and we need to help. We are all feeling powerless as new challenges are presented daily, we as a community can control this effort and make it happen.
COVID-19 Food Strategy
Carolina Farm Trust's mission is to support our local food system and that means making sure you can get food from your local farmers. COVID-19 changes things daily, we have a delicate food system, we need a strong system to keep food moving from farmers to your table. Carolina Farm Trusts COVID-19 Farm and Food Rescue Plan will create a strong system.

CREATING A STRONG SYSTEM
WHAT THIS PLAN WILL DO?
• Support existing on ground efforts

• Meet farmers short term needs

• Commit immediately to increasing production
• Bring cash flow to restaurants, caterers and food trucks
• Keep distribution as safe as possible

We are asking for your help in supporting our local food system. Make a donation today to the Charlotte Region COVID-19 Farm and Food Rescue Plan.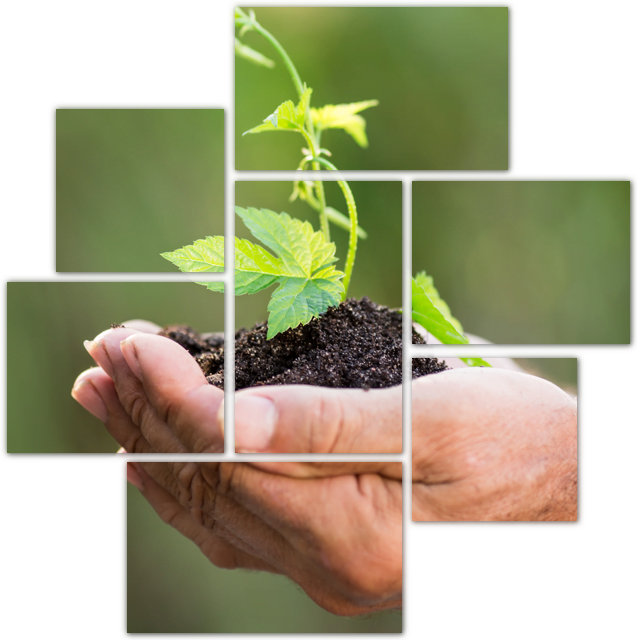 Donate today and our donation manager will wave the processing fee.
EVERY DOLLAR HELPS.
HOW WE WILL TAKE ACTION
Charlotte Region COVID-19 Action Outline
To address the impending break in our food supply chain, Carolina Farm Trust is seeking to raise an initial investment of $3,000,000.00 to implement an immediate action plan that reengages a local food supply with regional farmers. With crossing the $250,000.00 mark, we will begin to implement our strategy outlined below/above, as we continue to fundraise for the broader initiative.
COVID-19 Food strategy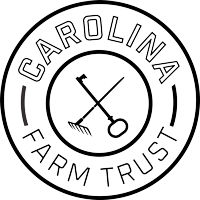 PARTNERS
Our area of focus will be the Charlotte Metropolitan area defined by the Charlotte Regional Partnership.

Carolina Farm Trust will coordinate and work with the following partners on execution. A transparent accounting system will be used to account for all funds. All funds will be used to execute above and all appropriate existing on the ground community efforts will be utilized before new initiatives are created.
Official Supporting Partners:
Organizations we intend to support
• Multiple Restaurant Groups/ Local Chefs

• Local Food Trucks

• More organizations to identify and will be put on this list
Please note that the WBNC Board of Directors fully supports Carolina Farm Trust's Covid-19 Action Plan. We know that in the coming weeks and months the economic impacts associated with this pandemic (e.g. job loss, health access, food access, and housing stability) will have major implications on communities of color (particularly like the West Boulevard Corridor) both from a racial equity perspective as well as and economic equity perspective. 
Rickey Hall
Board Chair
704-461-2464
The COVID-19 Farm and Food recovery strategy will address the concerns of our residents, while simultaneously easing supply chain connectivity that our farming community depends on for survival. With your support, farmers will begin to reconnect with the local food supply chain, as that our  community begins to understand the challenges ahead and the immediate steps that need to be taken.
We realize the significant amount this strategy is aiming to raise. This is a long term-plan developed with the local farm network. When fully operational, more funds will be needed. But at Carolina Farm Trust we must first earn your faith and confidence as a community. Our strategy will get us there together. While there are many unknowns at this point, we do know this: having a thriving local food system and economy will stabilize our food chain and begin to lay a long ago eroded foundation of food security. Local food is paramount.
In order to have a coordinated effort in the region, initial support will be key. This plan will leverage current connections to hire preliminary staff, with priority to those who have recently been laid off to begin outreach and coordination efforts. (staff will be paid /$15/hour)
COVID-19 Food Strategy
YOUR DONATED FUNDS
WILL BE USED FOR:
◦
To get additional staff, if needed to all on ground organizations
◦
Financial support to buy product from farms
◦
Financial support to restaurant owners,
food trucks and local vendors
if cash flow is an issue buying product
◦ Financial support to restaurants, chefs, food trucks and local vendors for a no turn away policy. Pay encouraged, Pay it forward encouraged.
◦ Equipment needed for farms to use as necessary
◦ A heavy amount will be used to increase production
◦ Farm labor if farms are running into cash flow issues
◦ EBT matching
◦ Distribution to keep supply chains running to all partners
BY DOING SO WE ARE PUTTING MONEY DIRECTLY INTO THE LOCAL ECONOMY.
Immediate goal is to prop up our regional food system and the supply chain to feed our region.
Long Term goal is to use this opportunity to build the infrastructure of a vibrant diversified local food economy/system that supports our citizens. A transparent accounting system will be used to account for all funds. All funds will be used to execute above and all appropriate existing on the ground community efforts will be utilized before new initiatives are created.