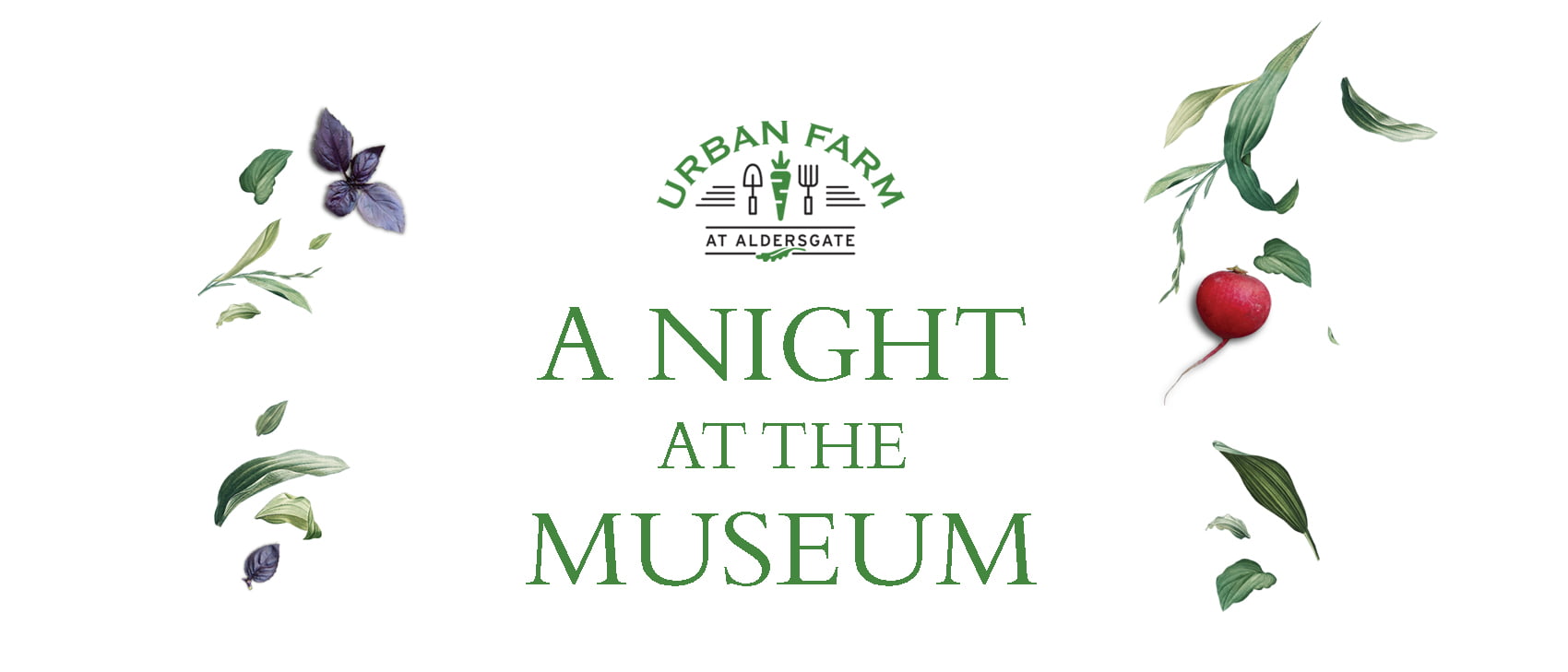 Please join us for a dinner
featuring local chef-created cuisine
inspired by Museum exhibits.
Enjoy a movable feast prepared by six chefs renowned for their creativity and fresh, locally sourced menus.
Featured restaurants include Heirloom, The Yolk, Project 658, Yafo, 5 Church and Fern.
Also, local, pouring and pairings from Dover Vineyard, Shelton Vineyard and Resident Culture Brewing Company,
and partake of a specialty beverage prepared by Renowned Charlotte Mixologist Bob Peters.
This is a night of both culinary delight and impact.
The event benefits the capital campaign for a novel
nonprofit collaboration and major initiative to address food insecurity in east Charlotte and beyond.
THE URBAN FARM AT ALDERSGATE
Charlotte Museum of History
Thursday June 7, 2018 at 6:00 pm – 9:00 pm
3500 Shamrock Drive, Charlotte, NC 28215
Keynote Speaker
Here's a short recap video below of A Night at the Museum Fundraiser
More On The Details
The Local Chefs:
Brie has fine-tuned her signature design technique of Foodscaping, a sustainable landscape practice that embraces beauty and utility. The possibilities to increase local food production within existing landscapes is endless! Working with public schools and suburban developments, Brie is the changing the way green spaces are designed and managed. Learn how pairing edibles in a traditional ornamental landscape increases bio-diversity and adds purpose to everyday spaces. Easy planting strategies are explained, including how to grow along bed edges to deter voles and other browsing mammals while producing meaningful amounts of food. This is a fast faced, informative presentation that leaves attendees inspired and ready to foodscape!
Meet Brie:

Originally from southeastern Michigan, Brie Arthur studied Landscape Design and Horticulture at Purdue University. With more than a decade of experience as a grower and propagator at leading nurseries such as Plant Delights and Camellia Forest, she now combines her passion for plants and sustainable land management by communicating the value of gardening across the US. Brie has been dubbed a revolutionary for her leadership in the suburban Foodscape movement and for her work with public schools across the US. She appears as correspondent on the PBS Television show "Growing A Greener World" and her debut book, The Foodscape Revolution has become a best seller on Amazon. In 2017 Brie was honored as the first recipient of the The American Horticultural Society's Emerging Horticultural Professional Award. As Vice President of Horticulture at Gardenuity, Brie is able to use her plant knowledge and extensive grower network to reach consumers nationally. Her second book, Gardening with Grains published by St Lynn's Press, will be available in 2019.
The Foodscape Revolution has become a best seller on Amazon!
Check it out by clicking on the book cover below!