In 2019, the U.S. agricultural sector contributed $835 billion to the economy.
In the US, there are currently over 18,000 urban farms, covering over 100,000 acres.
We're bringing impactful change in our farming & food systems
The Systems Change Conference brings together our farming community and discusses topics surrounding Regenerative Farming, Sustainability on a Corporate and Government level, and the Food is Medicine initiative. This conference delivers a platform for the philanthropic community to understand where future investments are needed in order to make an impactful change in our farming and food systems. In partnership with executive leaders, we can deliver a commitment to pursue efforts from this conference.
Conference Speakers/Panelists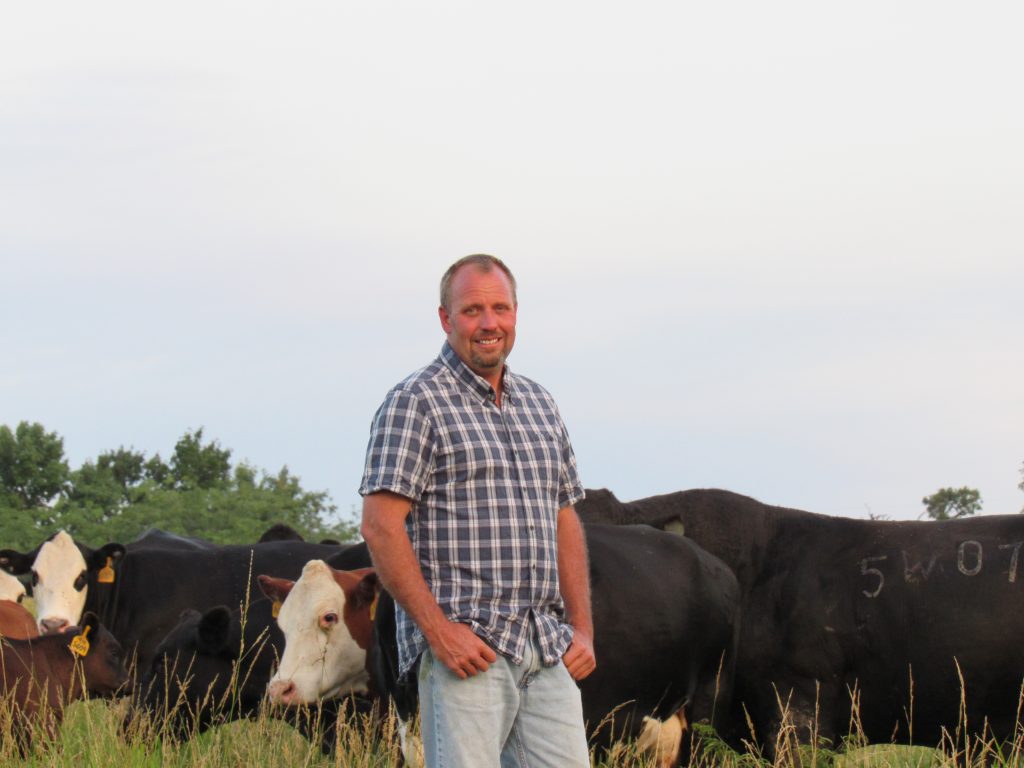 Seth Watkins
Farmer – Pinhook Farm, IA
Established by his Great Grandfather Shambaugh in 1848, Seth Watkins is the fourth generation of his family to care for Pinhook Farm, located near Clarinda, IA. Today, Pinhook Farm is home to a herd of Angus cattle, several hives of honey bees, a small flock of Katahdin sheep, and five laying hens. Seth attributes the generational success of Pinhook Farm to prioritizing stewardship over production by striving to build systems that work with nature. In addition to caring for livestock, Seth is a TedX Speaker, serves as a United Nations Food Systems Champion, and serves on the Iowa USDA Farm Service Agency State Committee.
Blake Vince
Farmer – Ontario, Canada
Blake is a fifth generation farmer from Merlin, Ontario, Canada. Working with his father Elwin, they produce commercial corn, soybeans and winter wheat, cover crop for seed on approximately 1,200 acres. Their farm management practices are centered on soil health. The Vinces are considered to be no-till pioneers in their corner of Canada. They adapted to no-till farming techniques in the early 1980s. This was prior to John Deere entering the no-till marketplace with their single disk opener. Blake is a 2013 Canadian Nuffeld Scholar. "I am very fortunate to have been taught, from a young age, the merits of no-till farming," Blake says. "My claim to fame, as a 50 year old farmer, is that I have never used a moldboard plough." The Vince's objective is to leave the soil we manage in better condition for future generations. "This is true, regardless if our farm will be owned by my children or someone else's children. I am of the opinion that soil is not an infinite resource," Blake says. Today, in his corner of Southwestern Ontario, which is surrounded by the Great Lakes, he says there is a reversion away from no-till back towards conventional tillage. This has increased pressure on adjacent water bodies with nutrient loading due to soil erosion." With the use of satellite imagery, it is easy to see the runoff impact from farm fields in Southwestern Ontario," Blake says." This concerns me greatly since my family derives our drinking water from Lake Erie. Ongoing tillage practices are contributing to the annual recurrence of blue/green algae blooms in Lake Erie."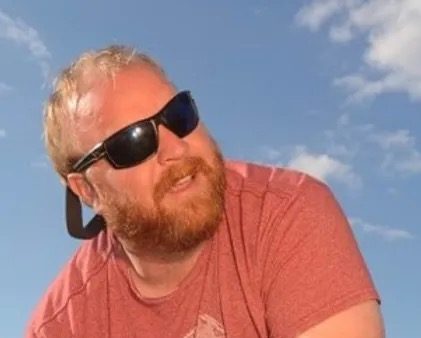 Adam Chappell
Farmer – Chappell Farms, AR
Adam and his brother, Seth, found their way into regenerative practices to help with weed control and to bring them back from the brink of bankruptcy. Adam and his brother farm grow corn, soybeans, cotton and rice on approximately 8000 acres near Cotton Plant, AR. Their farm is all no-till and they use diverse cover crops and livestock integration to improve soil health. Adam and Seth have expanded into additional hi-margin businesses, including cattle, cover crop seed sales, and a rice mill to improve ROI. Adam is an entomologist, regenerative ag specialist and Viking.
Jimmy Emmons
Sr VP of Climate Smart Programs – Farm Journal
Jimmy Emmons and his family own and manage 2,000 cropland acres and 5,000 rangeland acres in Dewey County, OK. The farm was converted to no-till in 1995, and Jimmy later went a few steps further and adopted crop rotations, cover crops and planned grazing management to decrease soil erosion and increase water infiltration. In addition to conventional soil testing, Emmons uses specialized soil and plant tissue testing to monitor soil fertility. This helps him adjust fertilizer application rates by crediting the system for nutrients supplied by soil organic matter. In 2017, Emmons Farm received the inaugural Oklahoma Leopold Conservation Award Given, the Leopold Conservation Award recognizes extraordinary achievement in voluntary stewardship and management of natural resources. Emmons serves as President of the Oklahoma Association of Conservation Districts and on the board of the Dewey County Conservation District.
Ray Archuleta
Soil Scientist

Ray Archuleta is a Certified Professional Soil Scientist with the Soil Science Society of America and has over 30 years of experience as a Soil Conservationist, Water Quality Specialist, and Conservation Agronomist with the Natural Resources Conservation Service (NRCS). During his tenure with the NRCS, Ray served in New Mexico, Missouri, Oregon, and North Carolina. He served in the Peace Corps for two years as a Livestock Specialist in Guatemala.
After his retirement from the NRCS in 2017, Ray founded Understanding Ag, LLC, and Soil Health Academy, LLC, to teach Biomimicry strategies and Agroecology principles for improving soil function on a national scale. Ray also owns and operates a 150-acre farm near Seymour, Missouri, that he operates along with his wife and family.
Richard Lackey
Chairman & CEO World Food Bank
Mr. Lackey is a serial entrepreneur who is now focused on systematic solutions that utilize integrated development efforts. He founded the World Food Bank, which leverages Access to Education (TV/Radio/Model Farms), Access to Inputs, Access to Financing, and Access to Guaranteed Markets to improve the quality of commodities grown and incomes generated by small farmers. WFB also leverages long-term storage technology to hold grains and pulses for extended periods…food as an asset class.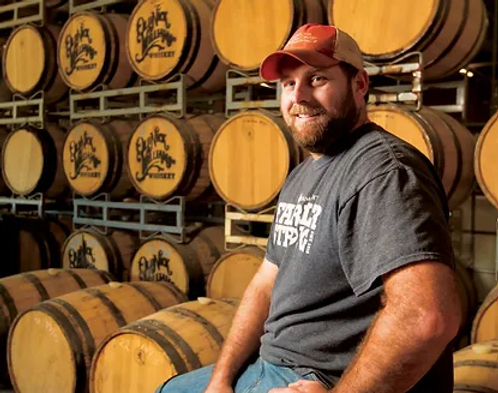 Russell Hedrick
Farmer – JRH Grain Farms
Russell is a first-generation farmer in the foothills of Hickory, North Carolina, where he farms JRH Grain Farms, LLC. Russell is known as one of the most progressive young farmers in the country. Russell has been a featured producer in Top Producer Magazine, Furrow Magazine, and on RFD TV, Ag PhD, and National No-till Farmer for profitably farming by reducing fertilizer inputs and using soil health practices on cash crops. In 2017 he won the North Carolina Corn Yield contest, the first person to win in the state using regenerative practices. Russell's operation focuses on maximizing profits and direct consumer marketing for all their products, including corn, soybeans, wheat, barley, pastured beef and pork. He is the founder of Farmers Reserve Distillery, co-founder of Regen Mills and Heritage Ground, co-owner of Soil Regen, LLC, and has partnered with Foothills Distillery producing the first bourbon in North Carolina since prohibition. In 2021, Russell won the North Carolina Soybean Yield contest, having the highest NC soybean yield through 2021.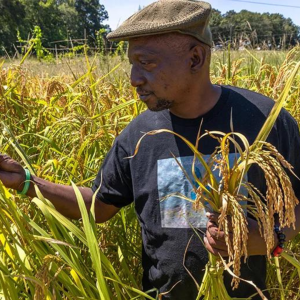 Bernard Singleton
Farmer – Nebedaye Farms

Bernard Singleton is the co-founder of Nebedaye Farms and the Bennu Gardens Project in North Carolina. Singleton being of Gullah descent showcases culturally connected crops such as indigo and rice, as well as elevating Africa's botanical legacy in the Americas through their African botanical garden, which received a design award from the Practice Grant Foundation. Singleton sees his farm projects as a way to address food insecurity in local communities by reintroducing culturally connected crops that can lead to greater compliance and help more African Americans reconnect with the land and great botanical legacies of our ancestors. Nebedaye Farms is a member of the North Carolina Agritourism Networking Association, has been chosen as farm of the year and chosen as one of QCity Metro's Great 28 an annual list of Black Charlotteans who are shaping our city.
Dr. Nora Dennis
Physician
Dr. Nora Dennis is a board-certified physician in psychiatry and addiction medicine. She is the founder of Jubilee Healing Farm, a non-profit in Hillsborough, North Carolina, whose mission is to change lives by offering a healing ecological space and community for those with mental illness. Dr. Dennis has extensive experience in clinical and administrative leadership in North Carolina, most recently serving as Lead Medical Director for Behavioral Health at Blue Cross and Blue Shield of North Carolina. She is an adjunct assistant professor of Psychiatry and Behavioral Sciences at Duke University School of Medicine. In addition to her professional titles, she has the honor of being a mother to three children, sister, daughter, and spouse.
Leslie N. Vanden Herik
Conservation District Manager, Mecklenburg Soil and Water
Leslie has served as the Conservation District Manager for the Mecklenburg Soil and Water Conservation District since 2008. In her role with the District, she oversees day-to-day operations under the board's guidance and manages cost share and technical programs and services.
The District works closely with both the USDA Natural Resources Conservation Service (NRCS) and the NCDA&CS Division of Soil and Water Conservation, as well as local governments, to provide technical and financial resources to both agricultural and urban/suburban land users. The District works to address a wide assortment of natural resource concerns, including soil erosion and other non-point source pollution issues.
Leslie holds a bachelor's degree in Biology from UNC Charlotte and has completed graduate coursework in both Earth and Soil Sciences at UNC Charlotte and NC State University. Leslie has also participated in extensive technical training through the USDA and Division of Soil and Water Conservation and other partners. Leslie enjoys the diversity of challenges and the people she meets and assists and continues to learn and grow in the process.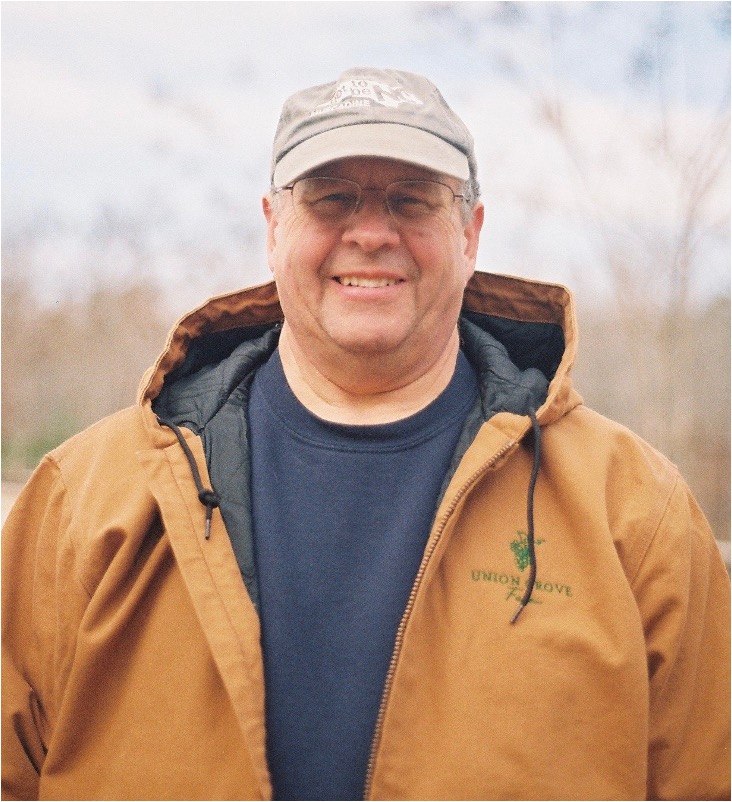 Greg Bohlen
CEO Union Grove Farm
Greg Bohlen is the Co-founder and Managing General Partner of Union Grove Venture Partners [UGVP], with over 30 years of experience in banking and venture capital. He has successfully taken 24 companies public, including startups like Sourcefire, Samba TV, and Beyond Meat. In addition to its market success, Beyond Meat also opened a new category of investment in plant-based alternatives and was pivotal in Greg's shift to focus on green businesses that create a healthy and sustainable planet.
In 2015, Greg also returned to his farming roots to follow his passion for sustainable agriculture, building a regenerative vineyard and pioneering a new seedless, thin-skinned Muscadine table grape. Farming focused on soil restoration and growing healthy, nutritious food inspired him to create the Center for Regenerative Agriculture at Union Grove Farm to help educate farmers and accelerate the transition to regenerative farming.
Greg is also a published author, a volunteer fireman, and on the Orange Grove Fire Department board. He lives on Union Grove Farm in Chapel Hill, North Carolina, a family farm built with his three sons over the past two decades. He received a Bachelor of Science in Agricultural Economics and a Master of Business Administration from the University of Illinois.
Mariah Henry
Director of Urban Agriculture, Carolina Farm Trust
Mariah Henry is on a mission to re-educate, reform, and lead communities into economic resiliency through food. Mariah calls Indianapolis, IN home and where her roots sprouted for land stewardship and food production. She attended Florida A&M University and Johnson & Wales University. Classically trained as a chef, she has an immersive background in sustainability, international agriculture, community relations, farming systems, culinary arts, strategic planning, and small business enterprises which provides communities with the unique skill set to thrive where they are planted. Mariah has served communities by bridging gaps to ensure consistent access to quality meals, local foods, and identifying inequalities with BIPOC and minority farmers. She currently serves as the Director of Urban Agriculture for the Carolina Farm Trust. Through regenerative and climate smart practices she is developing a blueprint for equitable and profitable urban farm systems, training the next generation of agricultural leaders, and curating a seamless pipeline of sustainable production to equitable consumption.
Katie Kaney, DrPH, MBA, FACHE
Author: Both/And: Medicine and Public Health Together
Founder: Whole Person Index
Katie is a C-suite healthcare thought leader with over 25 years of experience developing and implementing innovative programs to enhance care, promote health and expand business models for success. A bestselling author, Both/ And: Medicine and Public Health Together charts a practical path toward better health outcomes at a lower cost, for all.
She founded the Whole Person Index, served as an advisor for companies including GE Healthcare, Pfizer, Rothman Index, Guideway Care, and UNC Gillings School of Global Public Health, among others. Kaney is a Fellow through the American College of Healthcare Executives, a lifelong community volunteer, and was named one of the Top 25 Women in Business in Charlotte, NC among numerous other accolades.
Katie loves being with her husband Rich, 10-year-old son Gavin and their 4-legged son- 200-pound English Mastiff, Rufus.
Kaney earned her DrPH in Public Health and Health Leadership from UNC Gillings School of Global Public Health, and her MBA and BA from University of Buffalo.
Emily English
Senior Program Officer, Food Systems
Walton Family Foundation
Emily English is the Senior Program Officer supporting the Northwest Arkansas Food Systems, a project of the Walton Family Foundation. Emily works to support small-scale famers and to improve access to local wholesale markets. She has a background in fruit and vegetable farming and public health. Motivated by her experience as a small farmer, Emily's entire career and education has been devoted to improving our food system to ensure that good food is accessible for all. She received her Doctorate in Public Health Leadership in 2018 and her Master of Public Health in 2009 from the College of Public Health at the University of Arkansas for Medical Sciences and her Master of Public Service from the Clinton School of Public Service in 2009. Prior to joining the Walton Family Foundation team, she was an Assistant Professor in the Office of Community Health and Research at UAMS where she led a multi-million-dollar portfolio of research and programming aimed at increasing access to healthy foods, reducing food insecurity, and creating a thriving local food system. Much of her early work focused on building capacity for the state's farm to school program, coalescing in work with policy leaders to pass legislation in 2019 solidifying the state's farm to school program in the Department of Agriculture. Most recently she led a multi-sector, multi-stakeholder collaborative focused on development of systems-level interventions for improving food security in Northwest Arkansas and research studies aimed at improving nutrition in school-based environments.
Erin Martin

FreshRx Oklahoma Director
Erin Martin's passion for helping others started at fifteen when she started working in a retirement community. Today, Erin holds a Masters degree in Gerontology from the University of Southern California, the first and #1 Gerontology school in the world. In 2017, Erin founded Conscious Aging Solutions to connect others with preventative and conscious approaches to longevity. She is certified in Regenerative Soil Advocacy through Kiss the Ground and is passionate about spreading the gospel of food is medicine and the link to soil health. Erin is the President of the Tulsa Urban Ag Coalition, and the director of Oklahoma's FreshRx Food is Medicine program.
Jamie Ager

Farmer/Founder/CEO
Jamie Ager is a fourth-generation farmer at Hickory Nut Gap Farm. In partnership with his wife, Amy, they built Hickory Nut Gap into a well-established regional brand and created a destination that welcomes visitors to learn about regenerative agriculture. The farm currently raises organic cattle, pasture raised hogs and poultry, as well as a variety of fruits and vegetables. In addition to the farming production, the Agers built and oversee the on-farm store and butcher shop.
Jamie and his wife Amy have three sons, Cyrus, Nolin, and Levi and live at the Hickory Nut Gap Farm in Fairview, North Carolina. In his spare time, he enjoys working on the land, swimming in the pond, learning, and spending time with his family.
Additional Speakers/Panelists Will Be Announced Soon
Key Discussions at the Conference
The State of Agriculture in the United States
Speakers will highlight the vital role of the US agricultural sector in the economy. With over 2 million farms, the sector contributed $835 billion in 2019. They will also discuss the latest statistics on US agriculture, including the increasing trend of local food sales and sustainable farming practices.
Impact of Foreign Ownership of US Farmland
The ownership of US farmland by foreign entities has been steadily increasing, reaching nearly 30 million acres by the end of 2020. This trend has notable implications for the US agricultural sector, with potential impacts on farm production, agricultural prices, and food security.
Agricultural Diversity: Western Hemisphere
Amidst global challenges such as climate change, population growth, and food security, sustainable and equitable practices in agriculture have become increasingly vital for small farms in the US, the organic market in Canada, and the potential for increased food production in Latin America and the Caribbean.
How Urban Farming Is the Change we need
Supporting urban farming initiatives can have a significant impact on local communities and the environment, promoting economic development, food security, and environmental sustainability. Businesses can contribute to these initiatives and help create positive change in their communities.
The State of Agriculture in the United States
The US agricultural sector is a crucial part of the economy, with over 2 million farms contributing $835 billion in 2019. This section highlights key statistics on the state of agriculture in the US, including the rise of local food sales and sustainable agriculture practices.
Impact of Foreign Ownership of US Farmland
Foreign ownership of US farmland is on the rise, with nearly 30 million acres owned by foreign entities as of the end of 2020. This trend has significant implications for US agriculture, including potential impacts on farm production, agricultural prices, and food security. Here are some key statistics on foreign ownership of US farmland and its potential consequences.
Agricultural Diversity and Foreign Investment in the Western Hemisphere
From the small farms in the United States to the organic market in Canada, and the potential for increased food production in Latin America and the Caribbean, these statistics shed light on the diverse landscape of agriculture in the region. Additionally, the section highlights the growing trend of foreign countries owning farmland and water rights, with staggering figures that emphasize the need for sustainable and equitable practices in global agriculture.
Win $10,000 for Your Conservation Efforts
The Leopold Conservation Award® is coming to the Carolinas to recognize agricultural landowners who demonstrate ethical land, water, and wildlife habitat management.
The award is open to owners of farm and forest land in North Carolina and South Carolina, who can apply themselves or be nominated by another party before the July 1, 2023 deadline. An independent panel of agricultural and conservation leaders will review the applications, and the recipient will receive $10,000 and be featured in a video and other outreach.
The winner will be announced at the conference.