meet the
FARMING PUTS FOOD ON OUR TABLES, AND WE ALL NEED FOOD TO THRIVE.
However, farming is hard work that can be both risky and costly to farmers. Carolina Farm Trust helps farmers overcome their challenges to bring bountiful, beautiful food to our plates.
Carolina Farm Trust supports small, community farmers in a direct manner by helping them purchase equipment, lease or purchase land, and reach customers through creative marketing campaigns.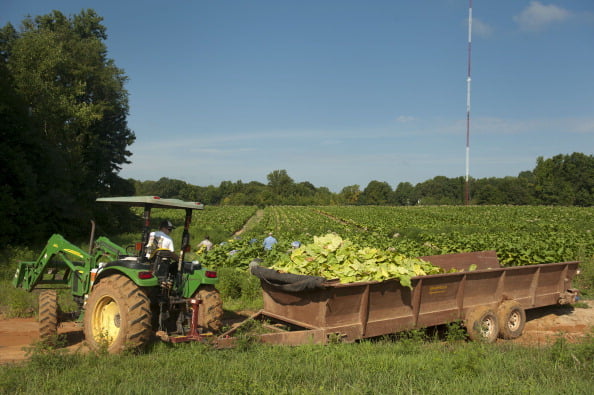 news on the farmers
Pack your lawn chair and head to the West End this Saturday for a day of fun and food that will help support local farmers. It's a great opportunity to meet, greet, and eat while [...]

When Zack Wyatt was laid off from his government contracting job in December 2014, he was mad — mad at himself, mad at those in his life, mad at his circumstance. But it didn't take [...]

I admit it; I buy produce at Trader Joe's. Lots of it! I know it comes from Mexico and California and anywhere but here and the blueberries don't even taste like blueberries, but I buy [...]
How You Can Help
Every dollar helps us strengthen local food systems in the Carolinas, whether by supporting one of our urban farms, helping farmers get the infrastructure and equipment they need, or purchasing or leasing farm land. We stand shoulder to shoulder with farmers and our partner organizations, ensuring that the money we raise is quickly put to use.