Zack Wyatt – President/CEO
Zack Wyatt grew up in northern Virginia. His family were caretakers of a 300-acre, old dairy farm. His family had a large garden, pigs, horses, chickens, and he also worked on neighboring farms. After graduating from Coastal Carolina University in 2003 with a degree in Business Administration, he worked in home mortgage lending and IT. Zack's passion for bringing community together over food, his understanding of the importance of equitable food access, and his drive to improve local food systems led him to found Carolina Farm Trust in 2015. As the Executive Director of Carolina Farm Trust, Zack has produced two documentaries (The Farmer that Feeds Us series), and an annual music festival fundraiser called Carolina Jubilee. Zack lives in Cornelius with his wife and five children.
Aysaa Reitz – Executive Assistant
Allyssa Reitz is a dedicated professional with a passion for administration and a deep commitment to nonprofit work. As the Executive Assistant at Carolina Farm Trust she is able to support the organization's mission of fostering sustainable farming practices and ensuring equitable access to fresh, locally-grown food. Her skills amplify real impact because of her belief in the power of grassroots efforts and the importance of community collaboration.
Beyond the office, Allyssa finds joy in nurturing the natural world through gardening. An adventurer at heart, she relishes outdoor excursions, frequently embarking on hiking and camping adventures that allow her to connect with the beauty of the great outdoors.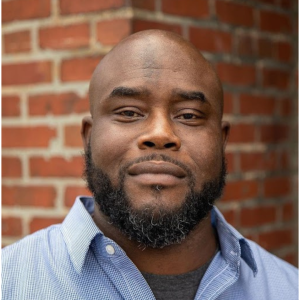 Michael Bowling -General Manager
Hot Box "Next Level Kitchen", Board Member
Michael Bowling, owner of Hot Box "Next Level Kitchen", is no stranger to hard work. As a child, he was employed as a personal sous chef to his mother. With her support and constant pushing, Michael was able to, as a youth, discover his love for cooking. Putting the MB touch in every bite gained him the attention of the local newspaper in his hometown of Roanoke, Virginia. With that article, life for him in the culinary industry was shaping into something promising. Over the course of several years, Chef Michael worked as a novice in local restaurants developing his craft and learning the ends and outs of the industry. His inquisitive nature would not allow him to simply rest his hat on the everyday mundane dish. He aspired to push his craft further. In his quest to take cooking to the next level. With every journey comes change. A change of pace, a change of attitude, a change of heart, and a change of location. Making his mark on the culinary industry Chef Michael decided that all of the above was necessary for his growth. Moving to Charlotte, North Carolina would be just the change he needed, and in 2013 HotBox Next Level Kitchen Food Truck was birthed and a new phase of life for him had begun.
Toni Eskridge – Operations Coordinator
Toni was born and raised in Charlotte, NC where she attended and graduated from Harding University High School top of her class. She turned her passion for helping the community and bringing people together into a business for Events and Marketing. Toni has worked with large corporations to assist in managing their Trade Show and Event Planning needs. When stepping away from her business due to the pandemic Toni brought her passion for helping others and making a difference to Carolina Farm Trust. Toni enjoys cooking, traveling, culture events, giving back to the community, museums, wineries and festivals.
Brandon Pabon – Manager of Culinary Experience
Chef Brandon is from High Point NC where he spent many years as a General Manager in the food industry. His love for cooking started when watching his mother and grandmother create amazing dishes everyone loved.
Brandon loves working in the community and bringing smile's through his food. You never know what he will create next. Being half African American and Puerto Rican, he tries to incorporate both nationalities in some way into all of his dishes.
He believes love is the main ingredient to make a dish taste so amazing. That's something you can't create; it's a gift you just have to have.
Mariah Henry – Director of Urban Agriculture
Mariah Henry is on a mission to re-educate, reform, and lead communities into economic resiliency through food. Mariah calls Indianapolis, IN home and where her roots sprouted for land stewardship and food production. She attended Florida A&M University and Johnson & Wales University. Classically trained as a chef, she has an immersive background in sustainability, international agriculture, community relations, farming systems, culinary arts, strategic planning, and small business enterprises which provides communities with the unique skill set to thrive where they are planted. Mariah has served communities by bridging gaps to ensure consistent access to quality meals, local foods, and identifying inequalities with BIPOC and minority farmers. She currently serves as the Director of Urban Agriculture for the Carolina Farm Trust. Through regenerative and climate smart practices she is developing a blueprint for equitable and profitable urban farm systems, training the next generation of agricultural leaders, and curating a seamless pipeline of sustainable production to equitable consumption.
Chris Peake – Director of Community relations
Chris Peake grew up on the west side of Charlotte where, as a 9-year-old boy, he cleaned the very same parking lot in which the distribution center is located. He later attended Harding High and earned a scholarship to Johnson C. Smith University where he marched in the band and then moved on to study Business Administration from UNCC where he met his now-wife. After experiencing a near-death experience he decided that the purpose of his life is to give back to the greater good. Chris's passion for giving back to his community, his work with at-risk kids, and his leadership experience in the car sales business bring his partnership with Carolina Farm Trust as the General Manager of the distribution center full-circle. Chris is a father to four children and lives in Denver, NC with his wife of 24 years, Kim, and their 12-year-old daughter.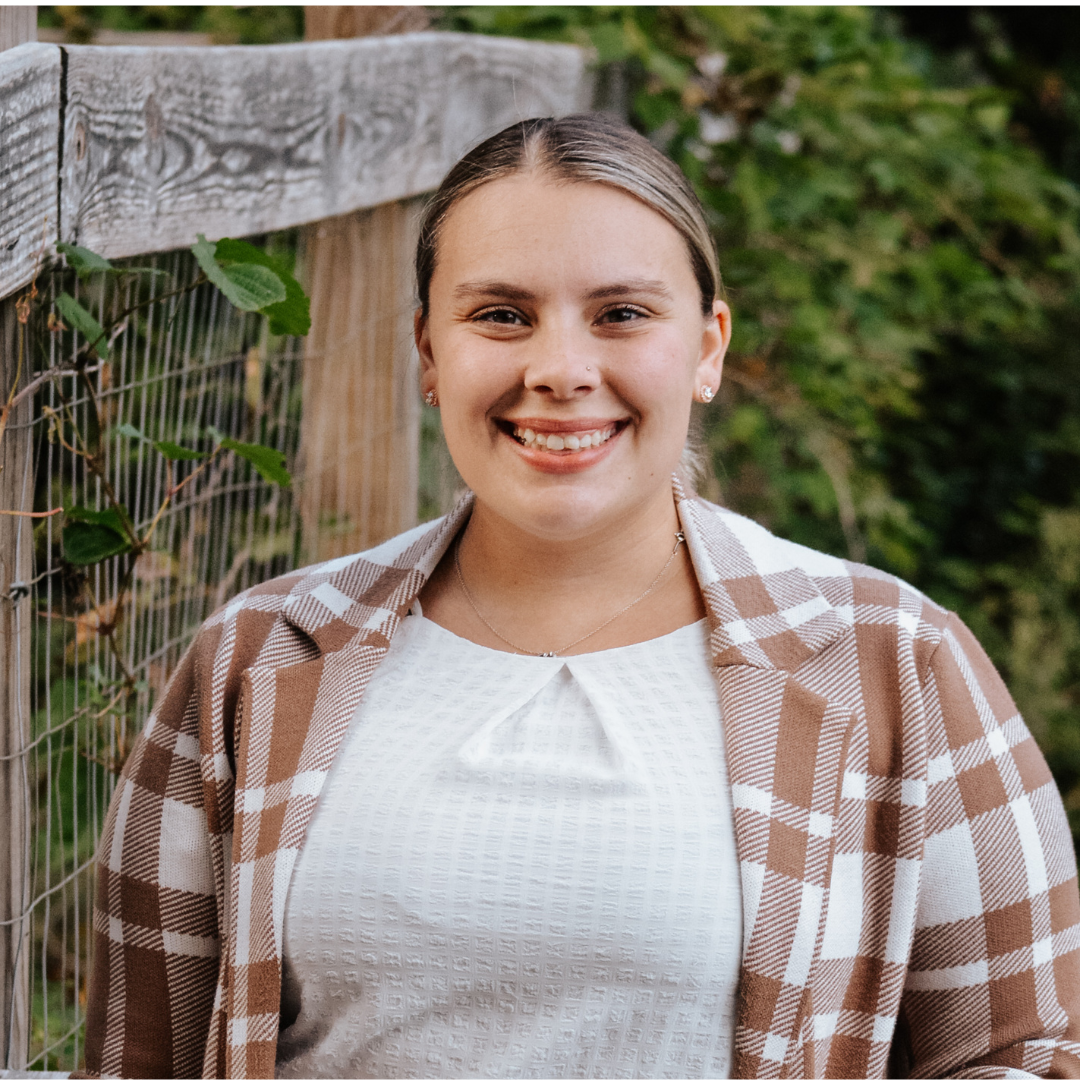 Chloe Mandarino, MPH- Program Coordinator
Chloe Mandarino grew up in a small town in Southwest Michigan. When she graduated from Michigan State University (Go Green!), she and her Fiancé decided to pack up their puppy and move to Charlotte! She attended the University of North Carolina at Charlotte and received her Master of Public Health in May 2022. During her time at UNCC, she learned about food insecurity in Charlotte. She decided her professional goal was to help combat the food deserts in Charlotte and bring groceries to the west side. After hearing about the project Carolina Farm Trust had going on, she jumped at the first job opportunity they had available!
Chloe loves to cook and has worked in kitchens and grocery stores for her entire career before moving into the Program Coordinator role at Carolina Farm Trust. She loves hiking with her fiancé and two dogs, going to local breweries, and eating through the Charlotte food scene.
Adam Ferguson – Farm Apprentice 
Adam is the first to join our Farm Apprenticeship Program and make an impact in the urban farming community. Adam's background in construction gives him the confidence to work with his hands and seek out opportunities to learn new things. He has a passion for cooking at home and one day hopes to manage a farm of his own. Adam lives in Charlotte, North Carolina with his awesome wife.