Zack Wyatt
Executive Director
Zack@carolinafarmtrust.org
Zack Wyatt grew up in northern Virginia. His family were caretakers of a 300-acre, old dairy farm. His family had a large garden, pigs, horses, chickens, and he also worked on neighboring farms. After graduating from Coastal Carolina University in 2003 with a degree in Business Administration, he worked in home mortgage lending and IT. Zack's passion for bringing community together over food, his understanding of the importance of equitable food access, and his drive to improve local food systems led him to found Carolina Farm Trust in 2015. As the Executive Director of Carolina Farm Trust, Zack has produced two documentaries (The Farmer that Feeds Us series), and an annual music festival fundraiser called Carolina Jubilee. Zack lives in Cornelius with his wife and five children.  
Tia Wackerhagen
Director of Development
Tia@carolinafarmtrust.org
Tia Wackerhagen is passionate about health and healthy food access regardless of race, sex or socioeconomic status. Her firm belief that food, spirituality, and relationships to self and others are the drivers of good health and what drive her activism for a better health system. Currently, Tia is the Director of Development for the Carolina Farm Trust with a speciality in relationship building among funders and collaboration with other organizations. She simultaneously is working towards her Doctorate in Nursing Practice. Using her background of over 10 years in nonprofit development and her future DNP, Tia plans to continue to work with Carolina Farm Trust from a clinical health perspective. Tia sees the opportunity to build better health for the community through relationships between the environment [farms] and food. Her favorite quote is by the sixteenth-century physician, Paracelsus: "If the physician understands things exactly and sees and recognizes all illness in the macrocosm outside [humans], and if [he /she] has a clear idea of [humans] and [their] whole nature, then and only then is [he/she] a physician." ('The Foundations of Medicine', Paracelsus'). Tia enjoys the outdoors the most and will never turn down an opportunity to hike, camp, climb or be on the water.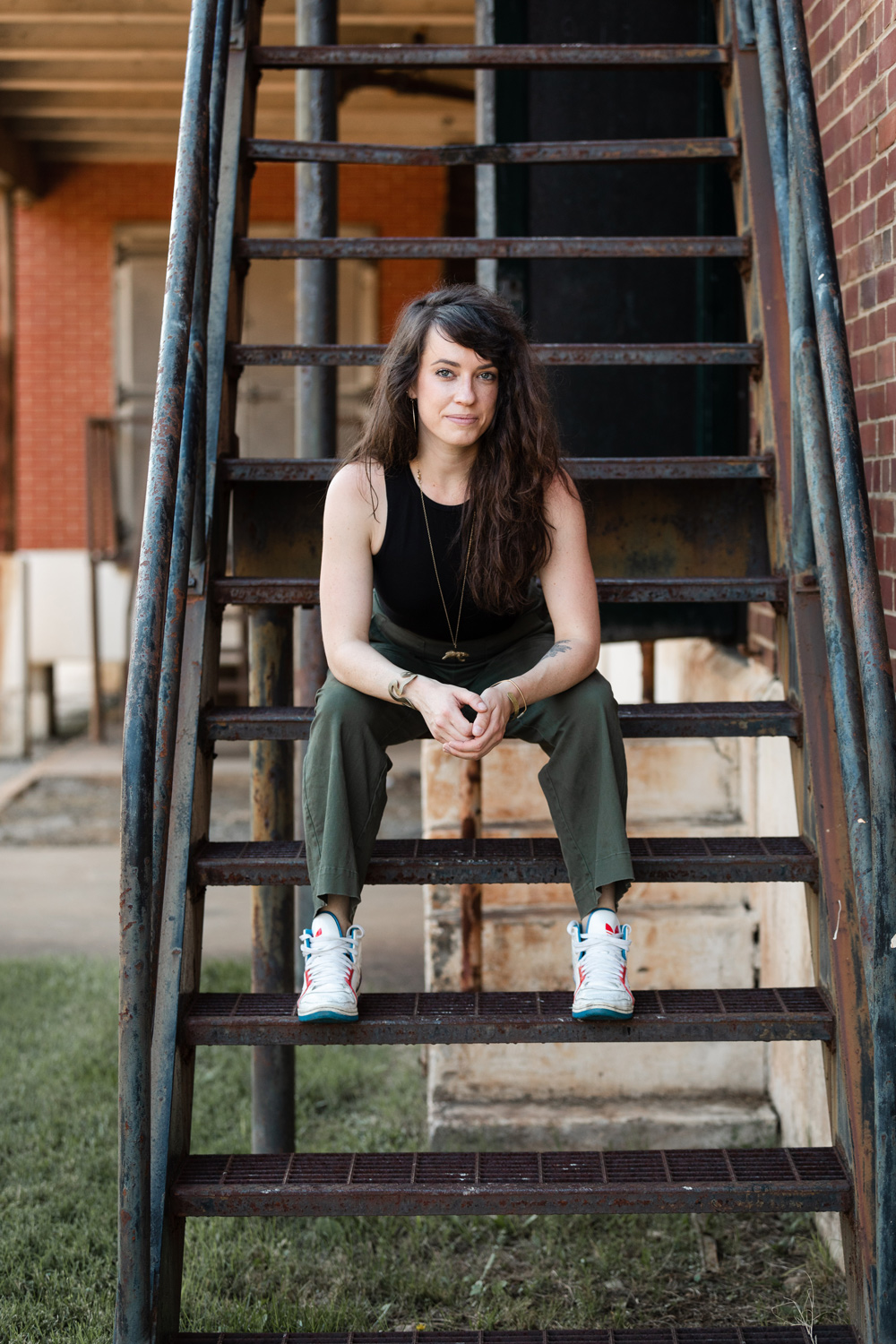 Alex Alcorn
Director of Marketing & Communications
Alexandra@carolinafarmtrust.org
Alex Alcorn (she/her/hers) is a community organizer and creative interventionist with experience in organizational strategy, coalition-building, community engagement, fostering participatory spaces, and communications. Alex obtained her Masters in Public Health and Certificate in Urban Policy and Management from the University of North Carolina at Charlotte, where her work focused on community health, public policy, and environmental justice, and her Bachelor's Degree in Biology, Society, and Environment from the University of Minnesota. Alex's life work is grounded in systems-based and people-centered approaches to building social justice. Alex was born and raised in Minneapolis, MN and now calls Charlotte, NC home. In her free time, Alex enjoys dancing, making creative reuse wearables for her small business, reading, and spending time outside.