Throughout the Carolinas, Carolina Farm Trust offers help to Carolinas farmers
Farming equates to food on our tables. We all need that food to thrive. But farming is hard work, and can be both risky and costly to farmers. We are here to help our farmers overcome their challenges, and bring bountiful, beautiful food to our plates.
The Carolina Farm Trust originated out of an idea to take all the energy and money being poured into food and farming education, awareness, policy, lobbying, and litigation, and make an effort to start funneling these efforts down to small, community farmers in a more direct manner.
Throughout the Carolinas, Carolina Farm Trust offers help to farmers with purchasing equipment, leasing or purchasing land, and in reaching customers through creative marketing campaigns.
It is our mission to directly




impact local farmers and, in return,




directly impact the food on your table.




Join us in fulfilling our mission by

donating.
Check out what Carolina Farm Trust is doing in and around your community.
Urban Farm – a concept that will be celebrated at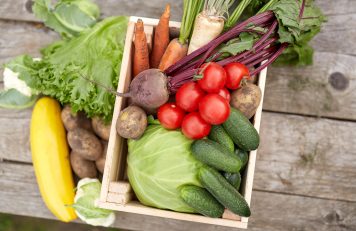 Any given farmers market parking lot contains a familiar spattering
Charlotte farmer Paul Brewington is featured in the documentary "The
The Carolina Jubilee Festival is a two-day, annual music event, with the mission of providing support for the Farm-to-Table Initiative, with locally produced food and beverages.
The event will be held on September 25 & 26, 2020, at Vanhoy Farms in Harmony, NC. We are also incorporating a 5K/10K Run and Bike Race the morning of September 26th.
This event will feature local and national music acts, farm-to-table restaurants that support NC sustainable farms, Primal Brewery and Fullsteam Brewery, and a variety of NC distilleries and vineyards. All participating vendors will be local or regional businesses, keeping the vision and mission consistent over all aspects of the event.
By purchasing a ticket and attending this event, you are directly impacting your community and supporting local agriculture. And, with your support, we will be able to execute our mission of protecting farmland and fostering an ecosystem of sustainable farming. We are dedicated to working directly with the small farming community to get money in the dirt and assist them in becoming profitable, sustainable farms. And this super fun event helps us in doing just that. So come on out and join us in the fun!