SOWING THE SEEDS
FOR 
EASTSIDE CHARLOTTE
Our Mission
A mission to nourish, educate and inspire our community,

while continuing to foster intergenerational, multicultural connectivity.
DONATE TODAY
Crossroads Urban Farm in Downtown Statesville is being created through a partnership between Carolina Farm Trust and the Rotary Club of Statesville. The farm is being built on land that is owned by Iredell Christian Ministries on Old Salisbury Road.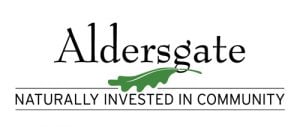 OUR MASTER PLAN
The Aldersgate Farm will serve as a food source and learning lab for Charlotte's east side. It will have a farm stand with seasonal produce grown on the farm as well as other products, such as meat and eggs, from farms nearby. Both EBT and Snap will be accepted here, making the farm truly a resource for all. The farm will also be a hub for community engagement, as it will provide opportunities for young students and adults alike to learn about where their food comes from. It also will host farm-to-table events, cooking demonstrations, and other entertainment.
Everyone deserves access to healthy, fresh food. The Aldersgate farm aims to serve residents of East Charlotte as a convenient, reliable source of nutrition. We can't wait to meet you on the Farm!
The Urban Farm at Aldersgate plans
to open in the spring of 2020.
We are currently fundraising to hire a farm manager. Please help us reach our goals!
LET'S HELP THESE CHALLENGES
With so much talk about challenges surrounding issues of economic mobility and food insecurity, this is a tangible solution to a serious problem we face in our East Charlotte neighborhoods. The facts are unconscionable:
Approximately 15%
of Mecklenburg County residents live in poverty (according to Census) with greater percentages in the East Charlotte Service area.
22% of children
in Mecklenburg County live in food insecure homes (Southeastern University Consortium on Hunger, Poverty and Nutrition).
According the National Council on Aging (NCOA)
in the U.S., more than 4.8 million adults over 60 rely on SNAP to stay healthy and make ends meet. On average, they receive $108 per month to help put food on the table.
"Eating fresh, local food should not be a privilege that comes with social standing. It's a human right that has measurable health and economic benefits."
-Erin Barbee, Former Aldersgate Director of Mission Advancement