urban farm at aldersgate
The Urban Farm at Aldersgate is the first farm of the Carolina Farm Trust family. Located between the Aldersgate Retirement Village and the Windsor Park Neighborhood in East Charlotte.
The Urban Farm at Aldersgate, for the community and by the community, nourishes, educates, and inspires while fostering intergenerational, multicultural connectivity.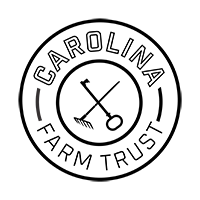 our master plan
The Aldersgate Farm will serve as a food source and learning lab for Charlotte's east side. It will have a farm stand with seasonal produce grown on the farm as well as other products, such as meat and eggs, from farms nearby. Both EBT and Snap will be accepted here, making the farm truly a resource for all. The farm will also be a hub for community engagement, as it will provide opportunities for young students and adults alike to learn about where their food comes from. It also will host farm-to-table events, cooking demonstrations, and other entertainment.
Everyone deserves access to healthy, fresh food. The Aldersgate farm aims to serve residents of East Charlotte as a convenient, reliable source of nutrition. We can't wait to meet you on the Farm!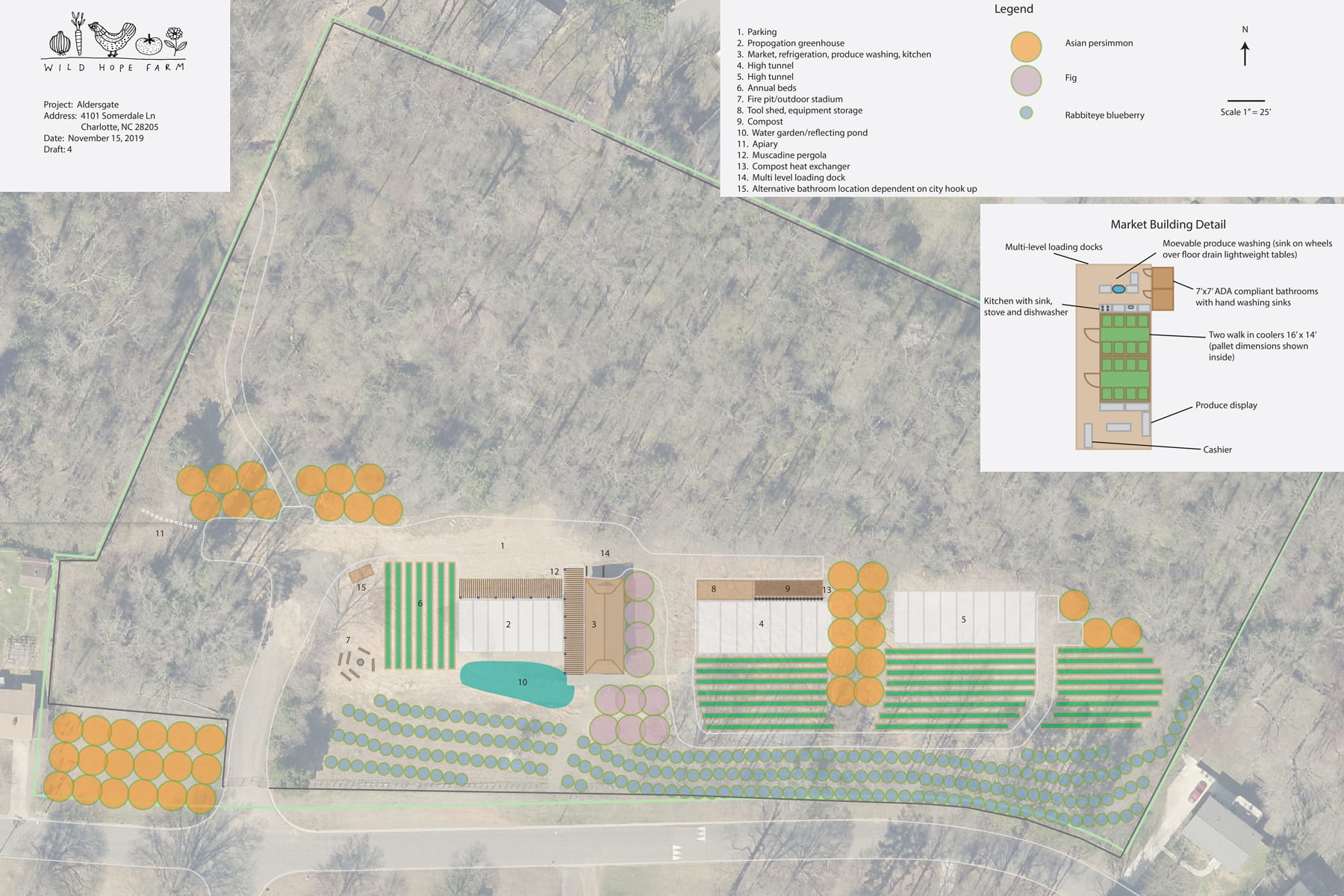 farm address location
4101 Somerdale Ln, Charlotte, North Carolina 28205
our vision
The Urban Farm at Aldersgate, currently in its first season of production, is 6.7 acres. Plans for the Farm include a high tunnel structure and annual beds, an orchard of fruit and nut trees, a reflection pond and water garden, and a building to house a market and food production area.
With so much talk about challenges surrounding issues of economic mobility and food insecurity,
this is a tangible solution to a serious problem we face in our East Charlotte neighborhoods. The facts are unconscionable:
of Mecklenburg County residents live in poverty (according to Census) with greater percentages in the East Charlotte Service area.
in Mecklenburg County live in food insecure homes (Southeastern University Consortium on Hunger, Poverty and Nutrition).
According to the National Council on Aging (NCOA)
in the U.S., more than 4.8 million adults over 60 rely on SNAP to stay healthy and make ends meet. On average, they receive $108 per month to help put food on the table.
"Eating fresh, local food should not be a privilege that comes with social standing. It's a human right that has measurable health and economic benefits."
-Erin Barbee, Former Aldersgate Director of Mission Advancement
THE WAYS YOU
Below are some ways you can help Carolina Farm Trust.
Please fill out the form below to take action in one or more of these ways!
•  Invite us to come speak to your organization or your community
•  Host a screening of The Farmer That Feeds Us
•  Volunteer with us
•  Becoming a Corporate Sponsor
•  Become an Impact Investor