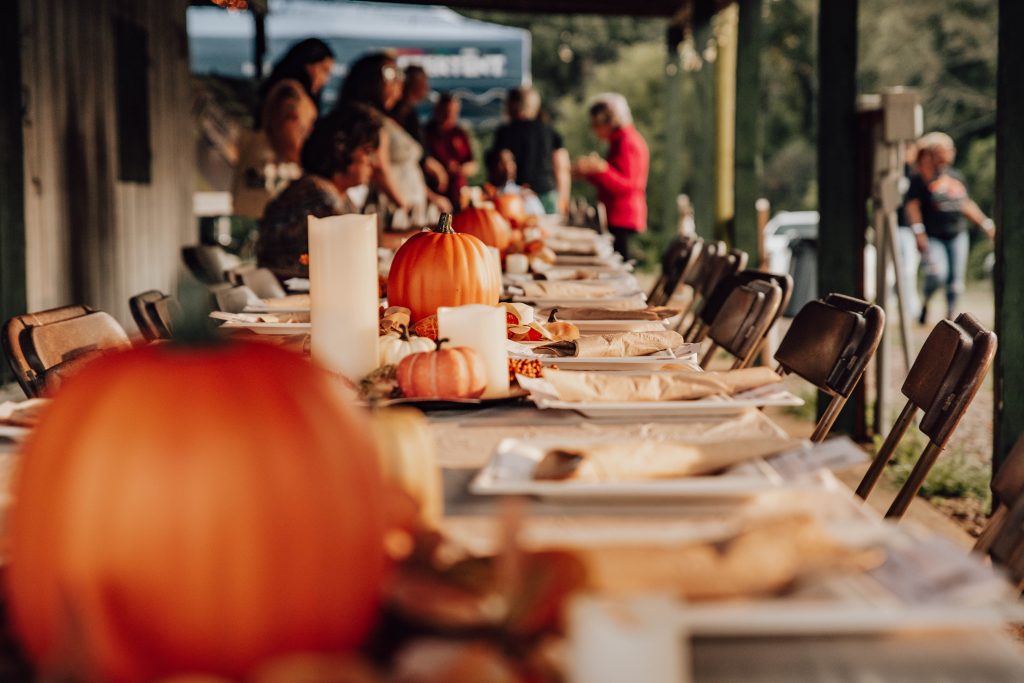 Dinner on W. Broad Street
Come and join us on September 27th at 6:30 pm for a delightful experience at the West Broad Street's Sunset Dinner. Enjoy a farm-to-table feast that includes multiple courses, all while being mesmerized by the beautiful sunset. This event brings together the best local culinary talents from Statesville and esteemed chefs from Charlotte, ensuring a menu that will please your taste buds. This heartwarming dinner will bring the community together, celebrating the culinary arts and fostering connections that align with Carolina Farm Trust's mission.
Date
Time
Location
500 W. Broad St, Statesville, NC
More About Carolina Farm Trust
Established in 2015, Carolina Farm Trust is an area non-profit with a mission to support small, community farmers in the Carolinas and, in return, promote the farm-to-table movement, especially in Charlotte. Through collaboration with local landowners, the organization fosters an ecosystem of sustainable farming by building the next generation of Carolina farmers, while protecting our farmland. Originating from the desire to shift the energy and money being poured into commercial agriculture policy, lobbying, and litigation to small, community farmers in a more direct manner, Carolina Farm Trust helps small rural and urban farmers with purchasing equipment, leasing or purchasing land, and in bringing their products to market.