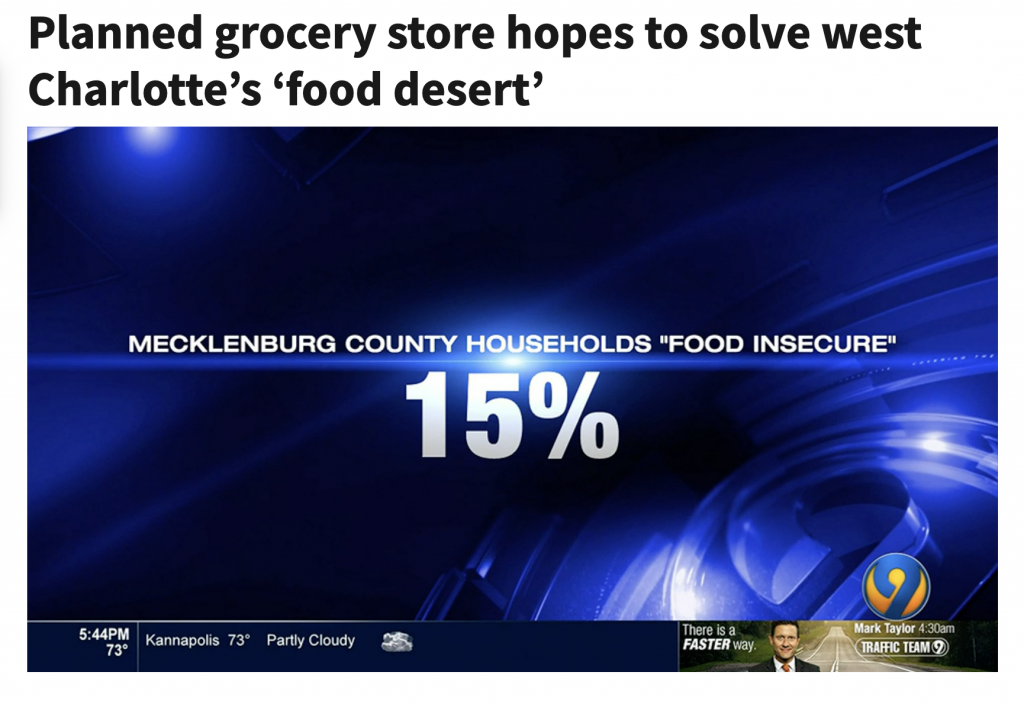 CHARLOTTE — An old egg production plant will soon be transformed into a grocery store and food distribution center in a west Charlotte neighborhood now considered a food desert.
Carolina Farm Trust, a nonprofit aimed at tackling food insecurity, has secured a 25,000-square-foot space in the 500 block of South Hoskins Road near Brookshire Boulevard as the site for its retail endeavor.
The neighborhood where the store will reside in west Charlotte is known to have a shortage of sources for fresh food — there are no official grocery stores within a mile radius of the area.
"There's never been a grocery store over here," said Jean Rogers, a resident of the area for 48 years.
Chris Peake, general manager for Carolina Farm Trust's local foods distribution and production center, grew up four blocks away from the grocery store's future site.
With financial support secured from Mecklenburg County and the Charlotte City Council, Peake said the nonprofit will raise the remaining funds from donations. Carolina Farm Trust hopes to debut the store by the spring of 2023.
"We're really pushing forward, because the seriousness of this is now," Peake said.