Charlotte farmer Paul Brewington is featured in the documentary "The Farmer that Feeds Us," which highlights community efforts to eradicate food insecurity. A fundraiser will be held July 8 in Historic West End with the soul/funk band Groove 8.
How much do Charlotteans think about food?
Carolina Farm Trust is bringing a feast to Historic West End on July 8 to raise awareness and funds for food security. Party with a Purpose is a day party at Mosaic Village designed to engage the community regardless of budget. Local soul/funk band Groove 8 will perform, and local beer will be available from Three Spirits Brewery.
Later that evening, the Wadsworth Estate serves as the backdrop for a feast benefiting Brewington Farms.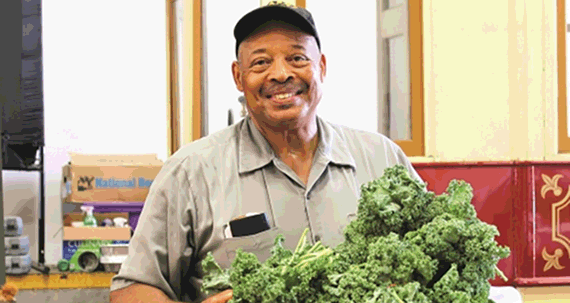 "In case one event wasn't stressful enough, we decided to do two, because I really wanted to make sure that we incorporated the whole community," […]